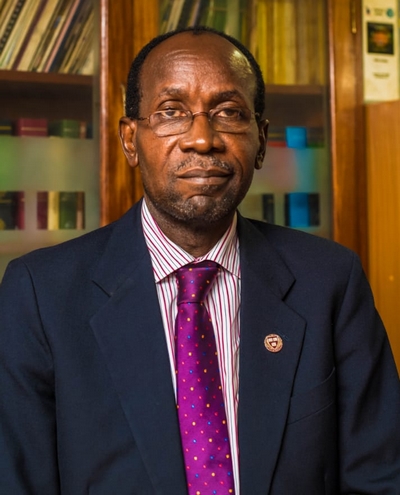 Femi Fajolu
Managing Partner
FEMI FAJOLU is the Managing Partner at G.O. Sodipo & Co, where he coordinates and advices a wide array of clients on various areas of the law, such as Corporate and Commercial law, Intellectual Property, Media and Entertainment law, Insolvency and Capital Markets, Labour Law, Taxation, Wills and Estate Law, He has acted as a team leader in various Intellectual property transactions and is equally a voracious litigator who combines intellectual depth with a prowess in advocacy.
He has worked with the United States Department of Commerce to organize and take part in programmes on Intellectual Property Rights, Government Ethics and Project Finance.
He has also participated in the Project Finance for Ferries and Metro-Train in Lagos State; He has participated in developing programmes to develop integration in Africa and ECOWAS through the U.S. CLDP. He is involved in organizing workshops on various issues on Law and Ethics. He was a member of a Federal Government Committee that worked on the formation of the Intellectual Property Commission in Nigeria. He participated in the International Maritime Organization Seminar and Workshop on "Piracy and Armed Robbery against Ships and International Commercial Arbitration in the African Sub-Region".
He is involved with the formation and setting up of the newly proposed Intellectual Property Commission and the draft bill on it, which took care of the administrative framework and the amendment of the laws. He is involved with advising the Federal Government on the private sector initiative of the Intellectual regime and compliance with TRIPPS/WTO agreement.
Prior to joining the law firm of G.O. Sodipo & Co, Femi Fajolu worked with C.S.S. Bookshop Ltd, U.B.A. PLC, Sola Akinyede & Co, Adeniyi Coker Architects where he was the Company Secretary and Head of Administration
Femi Fajolu is a member of the Nigerian Bar Association, Intellectual Property Association of Nigeria and the Christian Lawyers Fellowship of Nigeria.
He is active in several domestic and International organizations that seek to promote good governance and improve business relationships amongst developed countries, Nigeria and other African countries.
He advices lenders borrowers and facility agents on corporate lending, project finance; syndicated financing, debt recovery, debt to equity conversions, swaps, acquisition finance and asset based lending