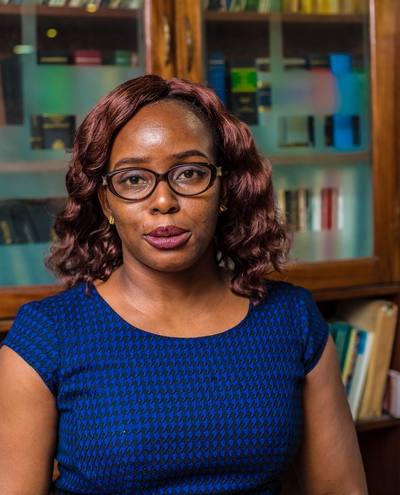 Nkiruka Okonkwo
Senior Associate
Nkiruka Okonkwo graduated from Obafemi Awolowo University Ile-Ife in 2002 and was called to the Nigerian Bar in 2004. She obtained a Master's Degree from the Obafemi Awolowo University Ile-Ife in 2011.
She specializes in Aviation and Maritime Law, Mining and Energy, Intellectual Property, Family Law and Taxation. She has attended several conferences and seminars and is a member of the Nigerian Bar Association. She has a formidable reputation as a lawyer who gives seasoned quality advice and client service in matters that include facilitation of fruitful alliances in diverse sectors including fashion, food, logistics, agriculture, retail and investor advisory services.
She also offers practical advice to a wide range of clients on diverse tax issues such as withholding of tax, personal income tax, corporate tax, value added tax, petroleum profit tax, tertiary education tax, stamp duties, regulatory compliance, private and venture capital funds' establishment, investments, corporate and employee tax structuring and restructuring, and transactions across all sectors of the Nigerian Economy. She possesses cordial relationship with relevant tax authorities, who act as guides in identifying tax implications of the various transactions of our clients.